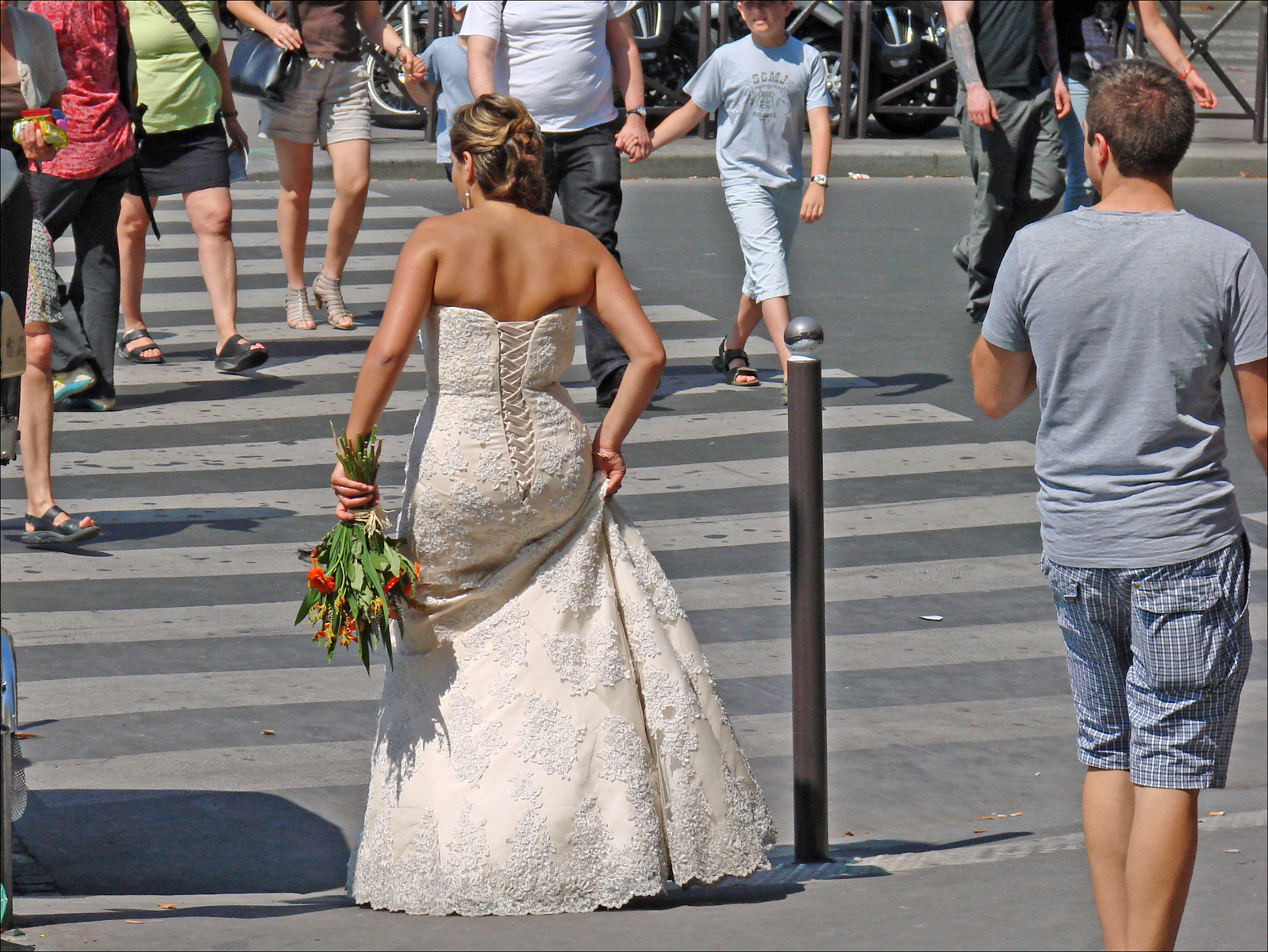 International families are those who originate in different member states from where they live now. This applies not only to people living here who were born elsewhere in the EU, but to Brits living in other member states
  Important EU Rules that apply to Family Law
There are a handful of EU rules which apply to family law (under a EU regulation often called "Brussels II Revised"). Although not great in number, these rules go deep into our system and have significance for us all. The government will need to decide what to do about these rules.
As I mentioned in my post on Brexit prior to the Referendum, the government will be busy enacting countless laws to fill the vacuum that will be created by leaving the EU. Hopefully they won't forget about family law.
Later in this post I describe how EU rules affect family law, 
and how these helpful rules might disappear altogether even before we
leave the EU
  What are the immediate changes to Family Law?
There are none. Everything carries on as before.
You have to remember that the vast majority of the laws in this country have been made by our own Parliament.
So for example if you are considering divorce you will still need to decide between one of five grounds for divorce as laid down by our very own Matrimonial Causes Act.
And what about disputes over matrimonial finances? Unless you are able to reach an agreement through mediation or collaborative law you might still find your case in the court and that too is determined by the Matrimonial Causes Act.
And if your dispute concerns the children we have our own Children Act which provides that the paramount consideration is the welfare of the children.
Vitally for international families this country is signed up to the Hague Convention and so in the case of child abduction (where a child is removed from England and Wales or is retained after a holiday) an application can be made for an order that the child be returned.
  Is our Justice System still fully functioning?
Yes, of course.
There are some issues though. The courts are overwhelmed with people representing themselves now that legal aid is difficult to obtain.
And family law is in need of reform to cut down on the cost and uncertainty of divorce, and to promote equality.
There are those who argue for no fault divorce, clarity on the division of matrimonial finances, binding prenuptial and postnuptial agreements, the extension of civil partnerships to opposite sex couples, rights for cohabitees on the breakdown of relationships or death etc.
With the recent political shakeup we have a new justice secretary
with little experience of the law, and of course the government 
and the civil service will be engrossed in Brexit related issues
for many years to come. You have to wonder whether there will be
much movement on family law reform.
But fundamentally, yes, we have a system that works.
  Are you going through Divorce?
If you are already going through divorce then there are no immediate changes.
But if you are contemplating divorce, there are those who say there will be an economic downturn as a result of the Referendum and those who say there will be an improvement. So some couples might decide to delay their divorce to wait and see but it is of course impossible to predict the future.
It may be that couples will delay divorcing if they work in a sector, or have a business in a sector, which is heavily involved in the EU.
I'm beginning to hear stories of families that have experienced strife because they took different sides in the Referendum. Some say it could even cause marriage breakdown.
As I mentioned in my last post, it's sometimes hard to cope with a 
clash of expectations in a relationship. If you can't talk it 
through maybe relationship counselling is the answer
  Are International Families in a difficult position?
They have their own set of worries. Will they be able to stay? Will they need to seek citizenship? To what degree will there be freedom of movement in the future? Will they still feel welcome?
At the moment it's impossible to give a final answer to any of these questions.
In cases where there has been family breakdown the situation 
becomes complicated if one parent wants to remain in the country 
and the other wants to leave. If you aren't in agreement with the 
children's other parent (or other person with parental 
responsibility) about moving them don't forget you will need the 
permission of the court. Otherwise you could be guilty of 
child abduction, an imprisonable offence
  What did the EU ever do for Family Law?
In my earlier blog post I summarised the significance of EU rules in family law. They have narrow but far reaching consequences.
  EU rules decide which country you can start your divorce in
Whilst it might be relatively straightforward for you to decide which ground you wish to rely on in your divorce petition, you also have to address an important technical question about "jurisdiction", in other words what entitles you to start your divorce in the country of your choice.
EU rules determine this question. It depends on for example the country you usually live in. But jurisdiction can be complicated if couples live in different countries and/or were born in different countries. So EU rules ensure that once a divorce has been issued in one EU country, it can't also proceed in another EU country as well.
This is important because obviously you want your divorce to go ahead in your country of choice, usually the one you live in.
And some people want the case to go ahead in a country which will give them the best outcome.
An example would be wives in high value divorces who are keen 
to issue in London as it tends to give better results. 
For example, the extraordinary and ground breaking case of 
Christina Estrada which I described in a previous post
  EU rules decide which country will deal with cases about your children
Similar EU rules about jurisdiction apply to cases regarding children. When you are having a dispute about your children it's important to know where the case will go ahead.
EU rules tighten up the Hague Convention. The court may hear evidence from the child or children concerned if there is a defence to the abduction, and a time limit of six weeks for the judgment to be given is imposed.
  EU rules enforce family orders in other EU countries
EU rules also ensure that orders concerning spousal maintenance and children are recognised in member states and are enforceable. That makes everything a lot simpler and faster where, for instance, one of the parties has gone abroad to work.
  What will happen without these EU rules for Family Law?
The government will have to decide to what extent it wants to incorporate these EU rules into our national law.
If it doesn't we will still be able to get divorced, determine our children's futures, and protect them from abduction. It just means that it may take longer and be a lot more fiddly and expensive. There could be costly court cases about which country should deal with the divorce or the matrimonial finances or the children. Your case could be heard in a country other than your first choice.
Child abduction cases under the Hague Convention might take longer and will not take into account the children's wishes in appropriate cases.
As for the recognition and enforcement of orders about maintenance and children, we have international agreements with a range of countries but it's not automatic and hoops have to be jumped through first. It's costly and time consuming.
  The EU is improving these Family Law rules – will we miss out?
Easy to overlook in the avalanche of Brexit related news, but the EU is currently vamping up some of the rules that apply to family law. If the government doesn't take action soon we could lose these rules altogether.
The proposed amendments include a tighter timetable in both 
child abduction cases and the enforcement of orders in other 
EU countries. If our government wants to adopt these improved 
rules there's a deadline. We have to "opt in" to the 
negotiations about the rules by the autumn otherwise we might 
not be able to adopt them.
It would be a shame to miss out on these updated rules which are likely to come into force before we exit the EU.
Rather alarmingly if we don't sign up to the amended EU family rules we will no longer be able to rely on the old ones either. This is because the new rules take over from the old rules and the old rules will no longer exist.
If this were to happen then clients, lawyers, the court system and court forms will have to move from the old EU rules about jurisdiction, child abduction, and the recognition and enforcement of orders to a set of our own national rules on these areas which, of course, have yet to be made by Parliament.
Alternatively we would be left with the potential for costly and lengthy disputes about jurisdiction, and unnecessary delays in child abduction cases and the enforcement of maintenance and children orders abroad.
All of this would cause a significant upheaval in family law and the courts.
Here at Just Family Law we will of course be closely monitoring 
the situation and ensuring that we are up to speed with 
all changes as they occur
  SUMMARY
The UK voted to leave the EU on 23 June 2016
The government has yet to give the EU two years notice under Article 50
In the meantime we remain in the EU and there are no immediate changes to family law
It is important to take legal advice if you are considering moving your children from one country to another without the other parent's consent (or the consent of anyone else with parental responsibility).
When we eventually leave the EU we will lose a number of important family law rules concerning

"jurisdiction" in family law matters (in which country a case should be heard)
streamlining of child abduction cases
enforceability of family law orders in the EU

These rules will shortly be updated. Will the government be able to adopt them, or will these helpful rules disappear altogether?
Do you think Brexit will affect your family? We would love to hear from you so please leave us a comment.
If you have found this post interesting please sign up below for new posts by email.
JUST FAMILY LAW are specialist divorce and family law solicitors offering personalised legal solutions.
Visit our website just-family-law.com
The topics covered in this blog post are complex and are provided for general guidance only. If any of the circumstances mentioned in this blog might have application to you, you should seek expert legal advice.
picture credit: Jean-Pierre Dalbéra on wikimedia