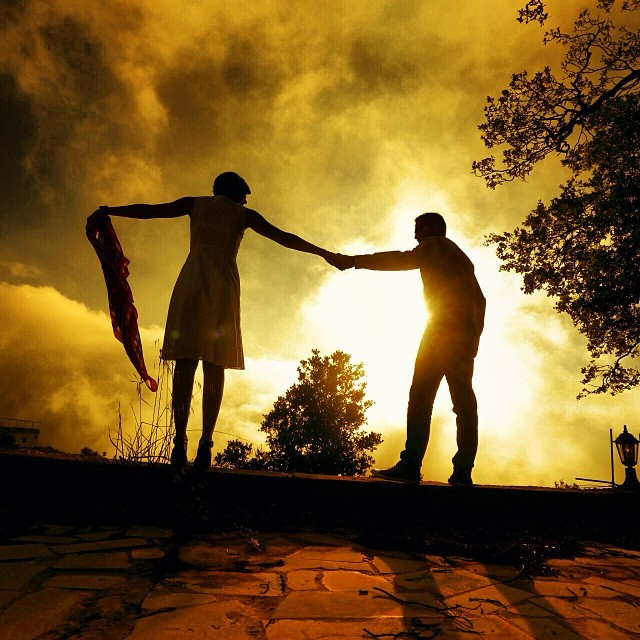 See February 2019 update, What Does Brexit No Deal Mean For Family Law 
On Thursday 23 June 2016 the UK will vote either to remain in or to leave the European Union.
What would Brexit mean for family law? Is this something we need to worry about? Will it make a difference?
      International Families and International Family Law
It may come as a surprise to you to know that EU regulations are extremely significant to families with an international element, and international families are on the increase.
What are 'international families' in this context? They are British families living in the EU, and EU families living in Britain. They are UK nationals and nationals of other EU countries who marry or enter into civil partnerships. The children of these international families are often born in a variety of EU countries.
And this increase in the number of international families is hardly surprising given the free movement of populations in the EU. According to a recent Parliamentary Briefing Paper, 'Migration Statistics' by Oliver Hawkins (no. SN06077, 26 May 2016) over a million Brits live in one of the other twenty seven EU countries, and about three million non-British EU citizens live in this country.
    How do EU regulations impact on Family Law?
These fall broadly under three headings:
They determine jurisdiction; in other words, in which court, and in which country, cases can be heard
They allow the recognition and enforcement of certain orders made in this country throughout the EU
They strengthen the Hague Convention on international child abduction
      Jurisdiction
If we leave the EU there will undoubtedly be implications for family law. The most significant aspect is likely to relate to jurisdiction. Where will divorce proceedings be issued? Where will children cases be heard?
    Why is jurisdiction significant in divorce?
The EU rule is that divorces proceed in the country where they are first issued. This means if the couple have different ideas about which country is best for them, it can turn into a 'Divorce Race'. As jurisdiction can be based on a number of factors, including where the couple live, or where they originated, there is often a choice.
But why is this important? It's because the court that deals with the divorce usually deals with the matrimonial finances too. London has the reputation of being the 'Divorce Capital Of The World' because the Judges in our courts have much more discretion to change the ownership of matrimonial assets than in other European countries.
This means that typically wives often do better in this country than elsewhere in the EU.
So you can see why it's important to some people to issue their divorce in England and Wales (that's the jurisdiction we live in), but for others, just about anywhere else in the EU.
    Children
The jurisdictional rule in respect of children is that the case is heard in the country in which they live.
    Recognition and enforcement of children and maintenance orders
Under EU regulation, orders concerning children, and the payment of maintenance are recognised and enforceable in all other EU countries. So if you have a maintenance order made in England and Wales against a French former spouse or civil partner, it can be enforced in France, or indeed in any other EU country that they might happen to move to.
    Hague Convention on international child abduction
EU rules tighten and improve the procedure under the Hague Convention on international child abduction.
    What will happen to family law if we leave the EU?
If we leave the EU these rules concerning jurisdiction, the recognition and enforcement of orders, and the strengthened procedure under the Hague Convention on international child abduction will no longer apply.
Assuming that we want to keep these regulations (and many family lawyers agree that we do) it is to be hoped that the government would negotiate agreements across Europe to mirror them. But the government will have its work cut out negotiating a whole raft of trade deals and you have to wonder just how high up the agenda family law will be.
The aim of any negotiation is, of course, to achieve a balanced and fair outcome. But will the outcome in terms of family law be better or worse? It is impossible to say.
    What if fresh agreements are not negotiated?
In the case of jurisdiction the rule would revert to 'Forum Conveniens', in other words the most convenient court would hear the case. This might be based for example on where the couple live or where their assets are.
But this approach can lead to notoriously complicated, lengthy and expensive disputes if couples have different ideas about where proceedings should be issued and courts of more than one country are involved.
    The risks
Unless the clear cut rules on jurisdiction, mutual recognition and enforceability of orders, and the strengthened procedure under the Hague Convention for international child abduction are maintained there is a risk that family law in this country could get a lot more unwieldy, costly and time consuming.
At a time when the family courts are dealing with the fall out of the changes to legal aid, and at the same time are amalgamating and closing, this would not be good news for family law.
    A period of uncertainty
Whether or not the government does negotiate fresh agreements with the EU there will be a period of uncertainty before the new procedures are in place or the old procedures are readopted. New regulations will have to be drafted, new court forms will have to be produced, and the already overloaded court system will have to get up to speed.
    The role of lawyers
There is a great deal of speculation about what might happen. In the meantime all family lawyers will be doing their utmost to reassure their international clients. If we do leave the EU and new rules are put in place, family lawyers will be making sure they and their staff are appropriately trained and that their clients are properly advised.
    Summary 
EU regulations are important in family law when it comes to jurisdiction, the recognition and enforcement of court orders, and the procedure under the Hague Convention for international child abduction
These regulations are of particular significance to international families, in other words British families living in the EU, and EU families living in Britain, and to marriages and civil partnerships involving members of different EU countries, or EU countries and non-EU countries
If we leave the EU these regulations will no longer apply.
There will be a period of uncertainty

Either new agreements will have to be negotiated, or the old pre-EU rules will apply
The old pre-EU rules, particularly those relating to jurisdiction, could lead to complicated, lengthy and expensive court cases
How easily will the court system cope?

Family solicitors will be monitoring the situation and will ensure that they are up to date at all times during this process in order to advise their international family clients
Do you think that Brexit will affect you or your family? We would love to hear from you with your opinion so please leave us a comment.
If you have found this post interesting please sign up below for new posts by email.
JUST FAMILY LAW are specialist divorce and family law solicitors offering personalised legal solutions.
Visit our website just-family-law.com