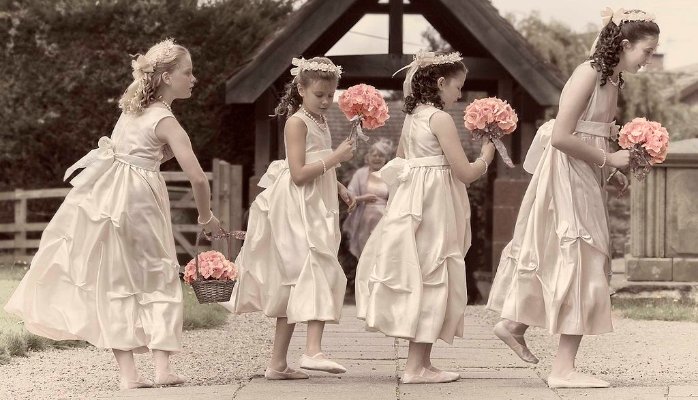 Don't be under any illusions about the significance of Prenuptial Agreements – if every couple had one it's likely there would be far fewer disputes about finances. Divorce solicitors would be twiddling their thumbs and tumbleweed would be blowing along the corridors of our family courts.
But does the idea of a Prenuptial Agreement make you feel uncomfortable? It doesn't sound like the most romantic idea in the run up to your marriage. And what about the wedding vows, how does a Prenuptial Agreement fit in with "until death do us part"?
But some say that a Prenuptial Agreement (or Pre-Registration Agreement for civil partners) proves in black and white that you're not marrying for money, but for love.
And another way of looking at it is that it's not planning for failure, but an insurance policy.
A Prenuptial Agreement is a contract freely entered into by a couple prior to their marriage setting out what will happen if they divorce. This is of particular concern in the case of assets brought into the marriage, or if there is an inheritance, or if there are children of an earlier relationship. If the Prenuptial Agreement is prepared with the assistance of an expert family solicitor, it stands a good chance of being upheld by the court if one or other of the couple go back on it.
The ITV series, "Victoria", has reminded me of the young Queen's passionate attachment to her adored Albert. When she asked him to marry her, he accepted, but they weren't just billing and cooing in the run up to their wedding, they were thinking about how much Albert's annual allowance would be.
Queen Victoria and Prince Albert were happily married for 21 years and had nine children. Their marriage only ended on Albert's tragic death. But before they married they both recognised the importance of sorting out the finances.
And here are two essential points. It doesn't mean that you aren't committed to each other, that you won't have a long and happy marriage. But it does mean there is an agreement between you.
This agreement of course has the potential to save you a great deal of money in terms of solicitors' fees.
But unfortunately in the case of Queen Victoria and Prince Albert, Parliament interfered and reduced the amount Albert would receive. The young couple were not amused, in fact they were both highly annoyed.
You don't need to worry too much about Parliament interfering, but do you want to risk the interference of the courts? If you don't have a Prenuptial Agreement and your marriage or civil partnership breaks down all the finances are up for grabs. The court's approach is that the ownership of any asset, whether it be in joint or sole names, and whenever it was acquired, can be changed.
As I have mentioned in a previous post this leads to uncertainty. That's the downside. The upside is that it's a flexible approach which takes into account differing circumstances.
But the thing about having a Prenuptial Agreement is that it can provide a degree of certainty. This can be particularly important if one of the couple is wealthy.
This was true of Miss Radmacher, a German heiress thought to be worth £100m, who married Mr Granatino, a French banker, in London in 1998. Before their wedding they entered into a Prenuptial agreement, the intention being to protect Miss Radmacher's wealth.
Sadly after eight years and two children the marriage failed and despite their Prenuptial Agreement Mr Granatino made a claim against Miss Radmacher's wealth. But the court upheld the Prenuptial Agreement, making the point that at the time the couple agreed it, they intended to stick to it and were fully aware of the financial position.
So although such Prenuptial Agreements are not automatically enforceable, since the important case of Radmacher v Granatino they carry a great deal of weight if drawn up with the assistance of an expert family law solicitor.
Of course the longer you are together the more likely it is that your circumstances will change. For example you could start a very successful business. If your Prenuptial Agreement no longer suits your circumstances it can be revised if you both agree.
Or if you don't have a Prenuptial Agreement, you can enter into a Post Nuptial Agreement. 
In fact it's never too late. Even if your marriage has broken down and you have decided to divorce you can enter into a Separation Agreement. This could provide for you to live separately for two years and then divorce. It could set out all the arrangements for property and money and the children in the meantime. As is the case with a Prenuptial Agreement, it would carry a great deal of weight if drawn up with the assistance of an expert family law solicitor. 
And don't forget that if you want to enter into a Prenuptial or Post Nuptial or Separation Agreement, or you have an existing agreement and would like to renegotiate it, collaborative law or mediation is available if you are having difficulties with the fine details.
Do you like the idea of divorce solicitors twiddling their thumbs and tumbleweed blowing along the corridors of our family courts? Is a Prenuptial Agreement the answer? If you have an opinion, please leave us a comment. We would be interested to read it.
If you have found this post interesting please sign up below for new posts by email.
JUST FAMILY LAW are specialist divorce and family law solicitors offering personalised legal solutions.
Visit our website just-family-law.com
The topics covered in this blog post are complex and are provided for general guidance only. If any of the circumstances mentioned in this blog might have application to you, you should seek expert legal advice.
Photograph by Lies Thru a Lens