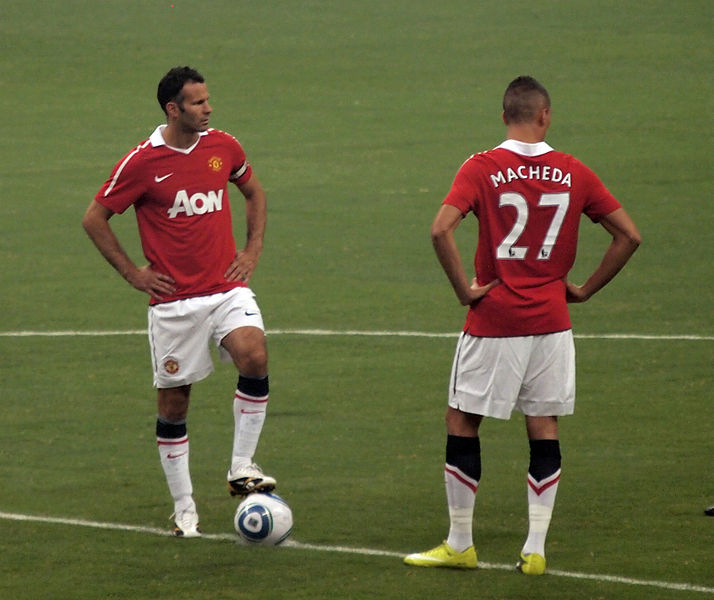 What has Special Contribution on Divorce got to do with football?
We've been known to get a bit obsessed about football here at Just Family Law. But what has football got to do with Special Contribution On Divorce you may ask? The answer is it's very important indeed. This is because it raises a vital question. And that's not whether the England team is a "work in progress".
Special Contribution On Divorce: How To Get A Bigger Share Of The Assets
I expect your days are busy with work or raising a family. Or perhaps both. But did you know that some people say their contribution to family life goes well beyond the everyday. They say they've made a special contribution to the family finances because they are uniquely gifted. In family law circles we call this a "stellar contribution". And it's important as it means a bigger share of the finances on divorce.
But what has this got to do with football?
Ryan Giggs's marriage has sadly broken down. His lawyers are already saying he made a stellar contribution and he's claiming a greater share of the finances.
Special Contribution On Divorce: Is It Just Plain Wrong?
Some say it's unfair as marriage should be equal. And that it devalues homemaking and childrearing.
The case of Randy Work and Mandy Gray is a prime example. Their marriage lasted for eighteen years and they had two children. Randy worked for Lone Star in Japan. Mandy relocated to be with him. But their marriage failed after they returned to the UK. He said he wanted sixty one percent of the family's wealth because he had created it. He claimed he was a very special individual.
Special Contribution On Divorce: Is It Discriminatory?
There was indeed a multimillion family pot for division, earned mostly by Randy Work. Mandy Gray argued the whole concept of special contribution was discriminatory. She said her contribution had been to make a home for the family. Homemaking and childrearing are not, of course, jobs that are paid.
But how are assets usually split on divorce? The starting point is equal division although there are special considerations. These include the care of children, the extent of the couple's wages and their earning capacity. Also their standard of living during the marriage, and their ages. The length of the marriage is important, too. As is their health. Lastly what the couple put into the marriage financially, and their individual financial needs.
Had Randy Work Made A Special Contribution On Divorce?
The Court of Appeal said Randy Work's contribution wasn't all that special. It did not arise from his "exceptional and individual quality". He was, basically, an employee, even if an extremely highly paid employee. He received only a half share of the assets.
The Court of Appeal said the concept of special contribution, in other words, of stellar contribution, only rarely applies.
Did Ryan Giggs Make A Special Contribution, A "Stellar Contribution"? Is It Enough To Be A Footballing Legend?
Ryan and Stacey Giggs married in 2007 and have two children. Does he have an "exceptional and individual quality?" His lawyers say his career has been like no other.
The stats say it all. Over 1,000 competitive senior appearances. 13 league titles. Four FA Cup winner's medals. Three League Cup winner's medals. Two UEFA Champions League winner's medals.
Giggs was loyal to one club throughout his career, namely Manchester United. His legend status grew from his debut goal in the Manchester derby of 1991. But it was only set to increase with his career defining goal at Villa Park in the FA Cup semi final against Arsenal in 1999. This outstanding success lead to the treble of that year. And then there was his supreme class in defeating Juventus in the 2003 Champions League campaign. Not to mention his stunning destruction of City in the 2009 derby.
Did Ryan Gigs Make A Special Contribution, A "Stellar Contribution", Or Was He Simply In The Right Place At the Right Time?
But there's something everyone needs to remember. Ryan Giggs was employed from the age of fourteen by Manchester United, and was part of the exceptional Class of '92. Was he simply in the right place at the right time?
The Court has to decide whether Ryan Giggs is truly a genius, and deserves to be compensated for his stellar contribution. Or was he simply a highly paid employee of an extremely successful football team?
And so the debate goes on.
It's a tricky one, isn't it? What do you think?
Contact Joanne Houston 

of

 Just Family Law 

on

 

01962

 

217640

 

for

 

a FREE telephone consultation 

on

 any family law issue


JUST FAMILY LAW are specialist divorce and family law solicitors offering personalised legal solutions.
Visit our website just-family-law.com
The topics covered in this blog post are complex and are provided for general guidance only. If any of the circumstances mentioned in this blog might have application to you, you should seek expert legal advice.
image credit: Ryan Giggs and Federico Macheda of Manchester United wait to kick off against the MLS All Stars, July 2010 by Allison Pasciuto on Wikimedia Commons