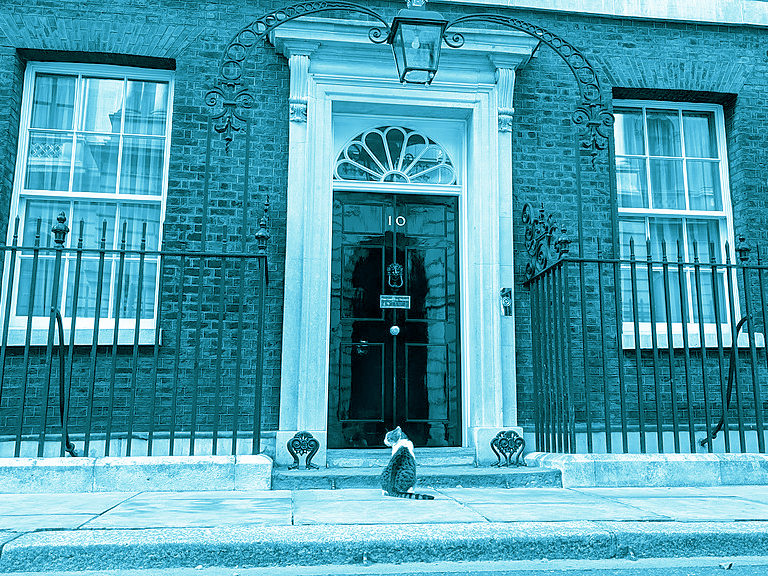 Did you know? – the length of time you live together before marriage can affect the share you receive of matrimonial assets if you divorce …
Larry the cat
Larry the cat lives at 10 Downing Street. If he's anything like my cat he's always changing his mind. You let him in and straightaway he wants to go out again. He's out, and next thing you know, he's yowling at the door. It's possible some humans are like this too. Forever changing their mind, chopping and changing, difficult to pin down.
Chopping and changing
But chopping and changing can lead to consequences if you're a human being. Let's pretend you've been married twice – in fact you're still married to your second wife –  and you're living at – um, well – let's say an address in the centre of London not a million miles from Larry the cat. Some commentators are now referring to your cohabitee as the "First Girlfriend".
Tot up the years
Perhaps you're pondering marriage to the First Girlfriend once you're divorced from your second wife. Heaven forbid this third marriage won't last but say if it doesn't? And say if it doesn't last very long at all? How do you protect yourself against a claim that, taken together with the previous cohabitation, it wasn't a short marriage? Perhaps it's time to take advice from an expert family lawyer.
Why length of marriage is important
The starting point for the division of matrimonial assets is equal division (see my blog on Financial settlements). But this doesn't always apply to short marriages. Take a look at my blog Short marriages – 10 things you need to know. So if you're only married for a short period of time you might not want any prior period of cohabitation to count.
When does living together count towards length of marriage
The Court has set down that the time you live together is counted if you move "seamlessly" from living together to marriage. The Judge in the case of GW v RW said, "… where a relationship moves seamlessly from cohabitation to marriage without any major alteration in the way the couple live, it is unreal and artificial to treat the periods differently."
What does move "seamlessly" mean
When you lived together – was it the same as being married but without the ceremony? And did you simply then get married and it made no difference?
Or alternatively were you just trying each other out, seeing if there was any possibility of a marriage some time in the future?
In the latter case, well, it's just not the same as being married is it.
Are you cohabiting
Dates of cohabitation are frequently disputed. So perhaps you need it agreed and written down somewhere.
What's the answer
When you move in together you could have a Cohabitation Agreement recording the date you started living together. See my blog about Cohabitation Agreements. When you decide to get married you can have a Prenuptial Agreement stating them same. A prenup can be vital in many circumstances – see my blog 10 reasons you need a prenuptial agreement when life is rosy 
Divorce settlement after living together pre marriage
Contact Family Lawyer Joanne Houston on 01962 217640 for an initial consultation on the question Divorce settlement after living together pre marriage. In this 20 minute session she will review your situation and how you can achieve your objectives.
JUST FAMILY LAW are specialist divorce and family lawyers. We offer Pay as you go costs. We offer Collaborative law solutions tailored to your family's needs.

The topics covered in this blog post Divorce settlement after living together pre marriage are complex. They are provided for general guidance only. If any of the circumstances mentioned in this blog apply to you, seek expert legal advice.
image for Divorce settlement after living together pre marriage Larry the Cat outside 10 Downing St by Parrot of Doom on Wikimedia Commons