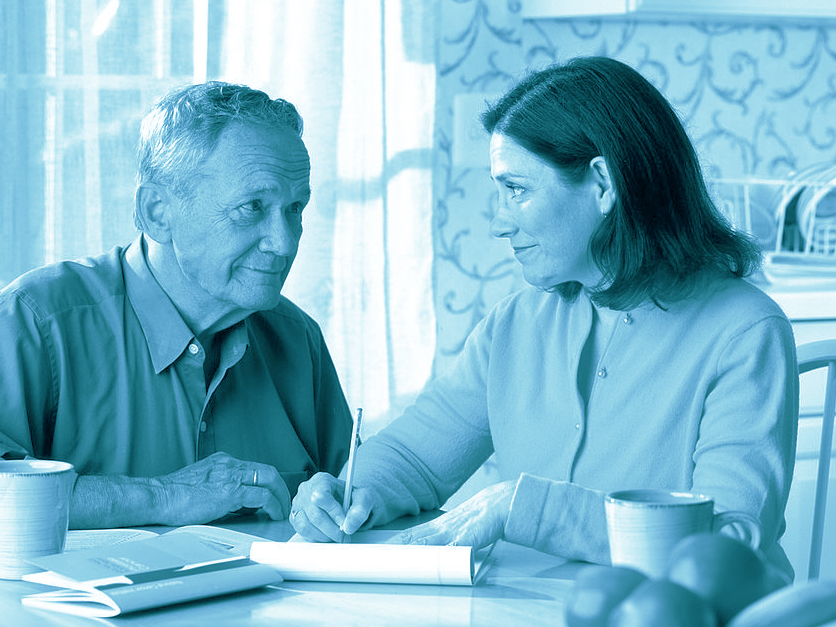 How to get a financial agreement on divorce? Read this helpful guide.
Has "No Fault Divorce" changed financial settlements
How to divide the family home, pensions, savings
When is division unequal
How to get a bigger share
Will you get maintenance
What's a "Clean Break" – and how to get one
What about child maintenance
First steps – what should you do
How to protect your agreement with a Court order
What to do if you can't agree
If your divorce involves a business, foreign assets, inheritances, disabilities or a lot of bad feeling, have a word with an experienced family lawyer – they often offer pay-as-you-go costs.
      "NO FAULT DIVORCE" & FINANCIAL SETTLEMENTS
Has "No Fault Divorce" changed financial settlements? The answer is no. TIP: try to deal with the divorce and the finances at the same time – this will save you time in the long run.
      DIVISION OF FAMILY HOME, PENSIONS, SAVINGS
How to divide the family home, pensions, savings? The starting point is a 50/50 split. Perhaps one of you will buy the other's share of the home. TIP: taking a larger share of the home instead of a share of the pensions is often a short term solution that doesn't provide security in retirement.
Sometimes division is unequal. Find out when below.
      WHEN IS DIVISION UNEQUAL
Where an equal split doesn't meet needs. For example you may need more money to buy a home for yourself and the children. And division can be unequal in high value divorces where there has been a "stellar contribution".
      HOW TO GET A BIGGER SHARE
Section 25 of the Matrimonial Causes Act sets out the following considerations.
Income, earning capacity
Financial needs, responsibilities
Standard of living during marriage
Ages
Duration of marriage
Disabilities
Contributions
Conduct – if "inequitable to disregard " – unlikely to be the kind of conduct you would put in a divorce petition
Can you rely on any of these to get a bigger share, or to suggest your ex should get a smaller share?
      WILL YOU GET MAINTENANCE
Typically, no. Most couples go for a "Clean Break" to end ongoing financial commitments to each other. But if one of you has greater needs and/or has the day to day care of the children, maintenance might be suitable perhaps for a fixed period. Alternatively a larger share of the capital can ensure a "Clean Break". See Maintenance and Clean Break on Divorce.
      WHAT ABOUT CHILD MAINTENANCE 
See What are your Child Maintenance Options.
      FIRST STEPS – WHAT YOU SHOULD DO
To get your fair share, make sure you both gather together details of
assets and liabilities
income and outgoings
ideally with documents to show recent figures. If one of you refuses to disclose, your financial settlement might be unfair.
      AGREEMENT
Once you have an agreement, you need a Court order to protect you. See How do I get a Consent Order? A simple guide. TIP: If you've agreed to share pensions, don't forget to fill in a pension sharing annex.
      CAN'T AGREE
If you can't reach an agreement, try mediation, collaborative law, or arbitration. 
      HOW TO GET A FINANCIAL AGREEMENT ON DIVORCE
Contact Family Lawyer Joanne Houston on 01962 217640 for an initial consultation on How to get a financial agreement on divorce. In this 20 minute session she will review your situation and how you can achieve your objectives.
JUST FAMILY LAW are specialist divorce and family lawyers. We offer Collaborative law solutions tailored to your family's needs.
The topics covered in this blog post How to get a financial agreement on divorce are complex. They are provided for general guidance only. If any of the circumstances mentioned in this blog apply to you, seek expert legal advice. This is an evolving area of the law and is current at the date of publication. 
image for How to get a financial agreement on divorce  Couple sitting at table by National Cancer Institute on Wikimedia