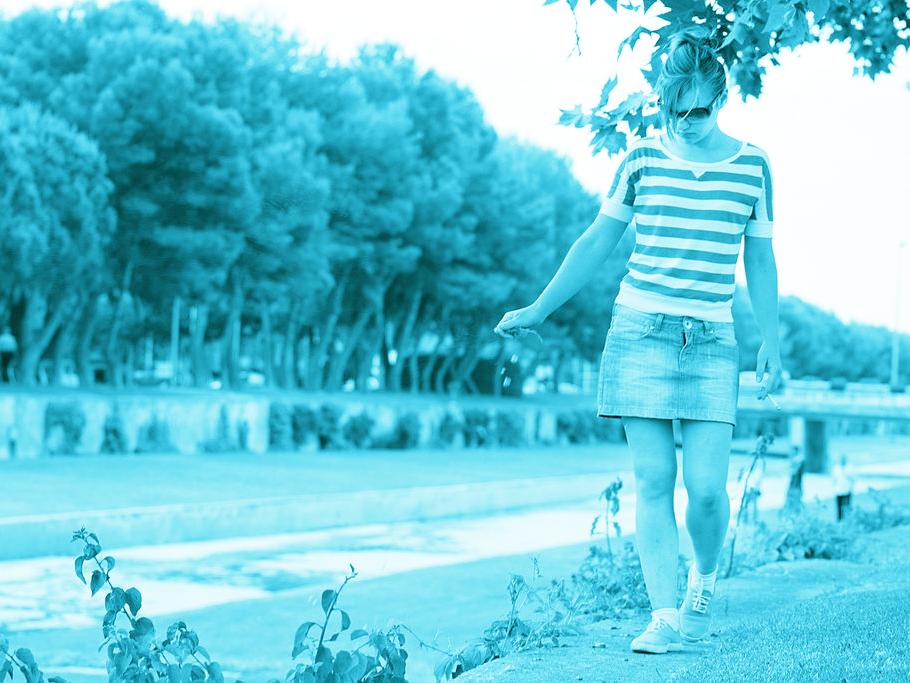 Considering divorce? Here are some quick pointers to set you off in the right direction.
1. Everyone will have an opinion
Yes, that's your family and friends, your neighbours and your colleagues at work. Even your Facebook friends. This can be distracting if you're trying to figure out what to do. Struggling to see the wood for the trees? Time to get advice from an experienced family lawyer.
2. Try not to make a drama out of the divorce petition
A divorce petition can simply be a means to an end. You want to get divorced? – filling out the paperwork is how to go about it. Only you, your ex and the Court are ever likely to see the divorce petition, so try if you can not to fall out about it. If possible, agree which one of you is going to issue it and agree what it's going to say. See my blog, Grounds for Divorce, 5 Things you Need to Know.
There are so many other more important things to focus on right now.
However if there's been domestic abuse, or you believe the children are at risk, please seek immediate advice from an experienced family lawyer.
3. Address the finances
You can't just leave things hanging, not indefinitely, because you will both be moving on. Important decisions need to be made about the assets – who gets what – and about child maintenance. See my blogs How do you Split Assets in a Divorce and What are your Child Maintenance Options? 
The divorce and the finances can run in parallel, see my blog What Comes First, Divorce or Settlement. If you can agree it all between you, that's great. But please get legal advice on your rights – a one off appointment won't cost much. After all, this is the rest of your life.
You both need closure and certainty when it comes to the finances. This means a Court order. But this doesn't mean you have to attend at the Court, or that it will cost you a fortune – it can be a simple process. See my blog How to get a Consent Order? A Simple Guide.
4. The lawyers don't have to win
Try to talk to your ex even if it's really hard. If you fall out you may have to put everything into the lawyers' hands. Worst case scenario, it all ends up in Court. This could cost you a great deal. Try these alternative approaches:
5. Pension or family home?
If you're thinking you want to stay in the family home, come what may, take a moment to think. A share of your ex's pension might be more valuable to you, long term. In many years time when you retire, you might discover that your ex is sitting pretty with a huge pension. Whereas you're scrabbling around with a tiny pension and a big house that needs lots of maintenance.
This might be an opportunity to plan for the future. Perhaps you can downsize, release some capital for your ex, and get a share of their pension in return? This may take a little extra effort but might be worth it in the long term. Speak to an experienced family lawyer.
6. Ring fencing assets, your inheritance, pension, business …
Can you ring fence your assets? It depends. See my blogs Ring Fence and Protect Assets on Divorce and How to Protect Inheritance on Divorce. Do you have to throw your business into the melting pot? See my blog, How to Protect Business on Divorce.
Considering Divorce? Six Things You Need to Know
Contact Family Lawyer Joanne Houston on 01962 217640 for an initial consultation on Considering Divorce? Six Things You Need to Know. In this 20 minute session she will review your situation and how you can achieve your objectives.
JUST FAMILY LAW are specialist divorce and family lawyers. We offer Pay as you go costs. We offer Collaborative law solutions tailored to your family's needs.
The topics covered in this blog post Considering Divorce? Six Things You Need to Know are complex. They are provided for general guidance only. If any of the circumstances mentioned in this blog apply to you, seek expert legal advice.
image for Considering Divorce? Six Things You Need to Know A rayas by Juanedc on Wikimedia.